Debb's Christian Share Page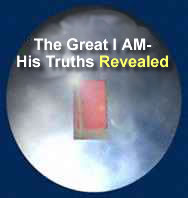 ---
---
The Great I AM- His Truths Revealed
Christian Text Link Directory
MINISTRY OUTREACH
---
---
- Evangelism Missionary Ministries
---
Discover True Happiness the reality of love, joy, peace, and hope are all wrapped up in that one precious gift of divine love -- Jesus!
---
Grace Ministry description: A Christian ministry site created to preach the Good News of Jesus Christ on the internet.
---
Saved By Grace Ministries description: Romans 10:9&13 "If you confess with your mouth the lord Jesus and believe that GOD has raised Him from the dead, you will be saved! For whoever calls upon the name of the LORD shall be saved".
---
Three Angels Mission/Life's Touch Ministries description: A ministry designed to provide people with the hope and healing found only in Jesus Christ. We have Bible studies, devotions mission updates and many links.
---
The Haiti Mission-The Dorcas Leroy Story It is a site telling the remarkeable story of my mother a missionary in Haiti and a project called"Basket of Love"for the children of Haiti
---
Generation Ignite Ministries description: Visit our online ministry site to find tons of Christian webpages, free ministry tools, and more! God is moving in a mighty way!
---
---