Debb's Christian Share Page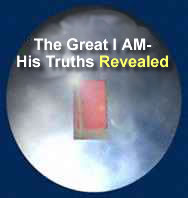 ---




---
Free Online Book-
The Great I AM- His Truths Revealed
Chapter Five- Jesus Calls Me to Follow Him Page Sixteen.b.
---
---
I was glad I went. One thing that really stands out, which I would like to share with you is: One night I was sitting up with a couple of young Fijian men and we were talking about God. I was telling them some things that God had done in my life when one of them turned around and asked. What is God really real?. You can talk to him like we are talking now. The other person and I laughed and said, of course he is real. We stayed up until the early hours of the morning talking to him about Jesus.
The next day our team went to another church in Fiji to share with them and when we got back to our base location, where we were staying, the young man whom I had been talking with half the night, came running over to me with tears in his eyes and a smile on his face. He said he went to church and went down the front at an alter call and gave his life to Jesus again. He said he couldn't stop crying, because he could feel Jesus inside him again and was very happy and excited. To see God working in such a great way and the friendliness of the Fijians amazed me. They seemed so unselfish, the different culture. I loved the country and the people. I felt that I would like to go again. I would like to do better next time. I didn't really know what to expect on the mission trip. Now I know, I just know I could do better next time. Be more giving and loving, but again I am glad I went.
To see another country, with its people loving Jesus is amazing. I hadn't been out of Australia since I came here from England when I was five years of age.
Whilst I was in Fiji I prayed in tongue for the first time. I was glad it was with a stranger, as I felt shy about it. I still have not prayed in tongue in front of any one, maybe one day it just feels funny right now. I had been back from Fiji for two weeks and still, I had not felt God's presence close to me and I missed him so much. In the end I couldn't stand it any more, I got down on my knees and pleaded for God to speak to me. It had been such a long time. I ended up speaking in tongue for the 2nd time. It was really strange. I didn't have a clue about what I was saying, but I went from feelings of joy, despair, absolute relief and joy again. Afterwards, God finally spoke to me and said "Now I'm going to show you what I can do". These few words meant so much to me. Before I went to Fiji God said, he would show me what he could do and now was the time to start. 'Now' I was going to know the way God works. I couldn't wait. Wow! God is so Great
---




---
View My Guestbook
Sign My Guestbook
Copyright © 2001 DEBB'S Christian Share - Page Book- /The Great I AM- His Truth's Revealed. Entire contents of web site and E- Book including written contents Book Title and Graphics
All rights reserved

Alive in Jesus
Welcome to Debb's
message board
NEW DOWNLOAD
Printer Friendly
Version of Book
Visitors
Since 18th May 2001